50Cent Tweets At Nigerian Female Rapper Lil Miss Miss
You hardly find celebrities like 50Cent tweet at strangers. This was the case with Nigerian fast rising rapper, Lil Miss Miss.
The sexy soft spoken rapper who recently performed at the Calabar Carnival on the same stage with Akon, Psquare, Dj Mixmasterbrown, J Martins and others, is no doubt in the spotlight for her lyrical skills and killer looks.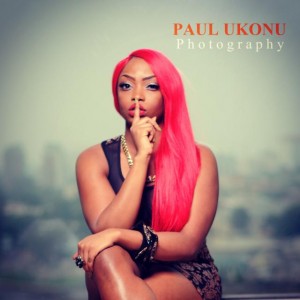 Lil Miss Miss is well endowed in all the right departments, so it's really no surprise that she could get 50Cent's attention.
We asked her what her first response was, and she simply said "Lol! I was just like errrrrr spoof?"
Is this the end of this interaction? Sit tight folks!
50Cent's tweet
"@50cent: You got pinkys hair, can you do what pinky can
do?"@mimi_lilmissmis "pinky is a famous skilled red hair porn star
endowed in all the right places and recently joined the female rap
game".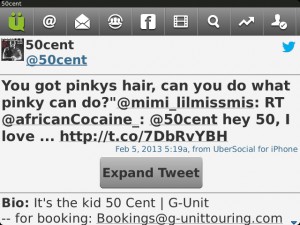 ---
---